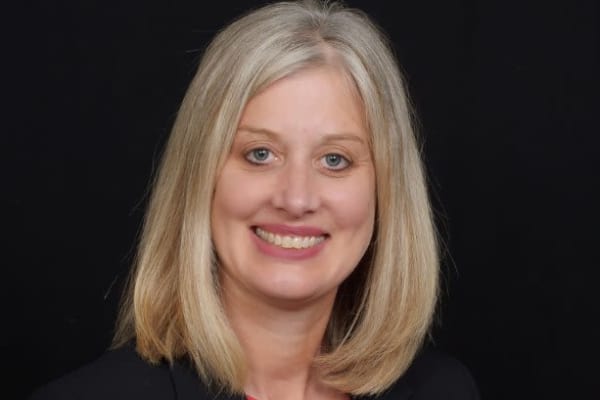 JENNIFER BOLTON, ADMINISTRATOR
Jennifer attributes her career path in senior living to the close bond she had with her paternal grandparents. She has many fond memories of spending time on their farm, and sharing in "competitive" games of cards and family picnics with croquet. In college, this relationship led her to focus her studies in adult development and aging and this was when she held her first volunteer position in a senior community. Shortly after graduating, Jennifer accepted her first full-time position, where she quickly feel in love with working in senior housing. Before she knew it, this first position turned into twenty-seven years of service in the areas of community relations, programming and management in Washington State.
In August 2017, after both of her children headed out of state for college, Jennifer and her husband decided to move to Arizona. She was thrilled when the opportunity at Deer Valley Senior Living presented itself to her. She felt confident that the company's mission paired with what has been important to her during her years of previous experience in senior care. The team at Deer Valley Senior Living are dedicated to providing a beautiful, active living environment that has a true sense of community. The grounds and amenities of Deer Valley naturally promote this atmosphere, and with the team's mission of "creating environments where moments of joy, independence, and wellness are the focus each and every day," they cannot help but reach this goal.
In her free time, Jennifer loves spending time with family, and friends, and participating in outdoor activities.
Quillyn Baldwin, SALES & MARKETING DIRECTOR
Quillyn has been with the Ridgeline Family since March 2016. She started at a Senior Living Community in Indiana as a Sales Counselor then transferred to another community to be the Sales and Marketing Director. Quillyn has an extensive background in sales and customer service. She has worked in radio sales, as well as selling advertising space at a large grocery chain.
Although Quillyn recently moved to Phoenix from the Midwest, she was born and raised in Greenwich, Connecticut. She has a son name Cooper, who enjoys cooking, baseball, and painting and is very outgoing. Quillyn's passion is helping families in times of need.