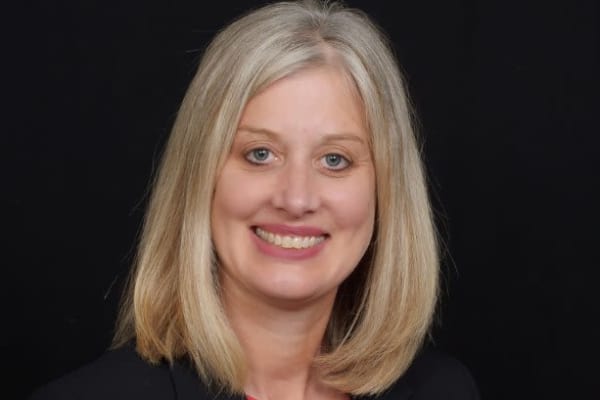 JENNIFER BOLTON, ADMINISTRATOR
Jennifer attributes her career path in senior living to the close bond she had with her paternal grandparents. She has many fond memories of spending time on their farm, and sharing in "competitive" games of cards and family picnics with croquet. In college, this relationship led her to focus her studies in adult development and aging and this was when she held her first volunteer position in a senior community. Shortly after graduating, Jennifer accepted her first full-time position, where she quickly feel in love with working in senior housing. Before she knew it, this first position turned into twenty-seven years of service in the areas of community relations, programming and management in Washington State.
In August 2017, after both of her children headed out of state for college, Jennifer and her husband decided to move to Arizona. She was thrilled when the opportunity at Deer Valley Senior Living presented itself to her. She felt confident that the company's mission paired with what has been important to her during her years of previous experience in senior care. The team at Deer Valley Senior Living are dedicated to providing a beautiful, active living environment that has a true sense of community. The grounds and amenities of Deer Valley naturally promote this atmosphere, and with the team's mission of "creating environments where moments of joy, independence, and wellness are the focus each and every day," they cannot help but reach this goal.
In her free time, Jennifer loves spending time with family, and friends, and participating in outdoor activities.
TRAE HARVEY, DINING SERVICES MANAGER
Originally from Topeka, Kansas, Trae attended culinary school at Platt College in Oklahoma City. Upon receiving his Associates Degree in Culinary Arts, Trae begin his culinary career in the healthcare industry working in various kitchen positions in a multi-level care community.
Trae has been in the culinary industry for over 15 years and worked alongside of and learned from many great chefs. He has had the honor of serving as a private chef for many celebrities and business executives throughout his career.
Trae brings passion and energy to the kitchen and believes that food brings people together. He takes pride in developing creative and delicious menu options for residents and their families to enjoy. For Trae, Deer Valley's mission statement means family, support, and happiness as well as a community filled with good energy and a passion to engage and serve. Trae is excited to be leading the kitchen and dining services team at Deer Valley Senior Living.
When Trae is not at work, he enjoys going to the gym and spending time with his wife and two boys.
DAVID YINGST, MAINTENANCE DIRECTOR
David signed on to work for Deer Valley Senior Living because he sees tremendous opportunity to be part of a new senior living community devoted to honoring and enriching the lives of the Valley seniors. David finds working with seniors especially rewarding and feels great satisfaction when he is able to do something to enrich their lives.
David has more than eight years of experience working in senior living. His favorite part is listening to the stories told by his residents. The stories shared of their life experiences are not only interesting but emotional and touching.
David has a few favorite hobbies. Living in the Valley of the Sun, David takes full advantage of being out on the golf course. When he is not golfing, he is four wheeling, exploring new desert trails or soaking up sun by the pool side.
SANDRA O'CONNELL, BUSINESS OFFICE MANAGER
Sandra comes to Deer Valley Senior Living after having spent over 10 years as a Business Office Manager in Long Term Care/Skilled Nursing communities. Knowing that there had to be more to offer our aging population, she jumped at the opportunity to become a part of our community and join us in our mission of "creating joy, independence, and wellness" for our residents.
Originally from Massachusetts, Sandra and her husband moved to Arizona in June 2015 to be closer to her husband's family. In her spare time, Sandra enjoys baking, reading, and entertaining. Sandra has one son, Daniel, who still lives in Massachusetts.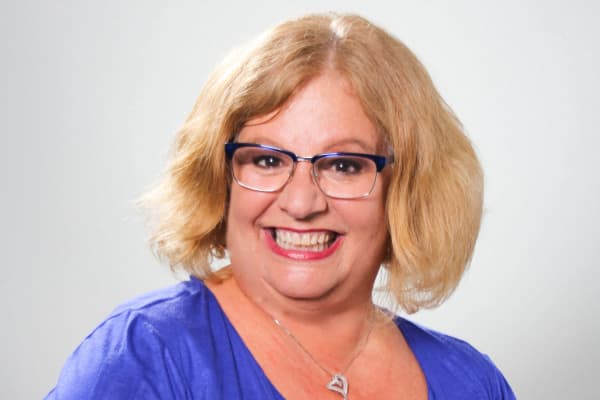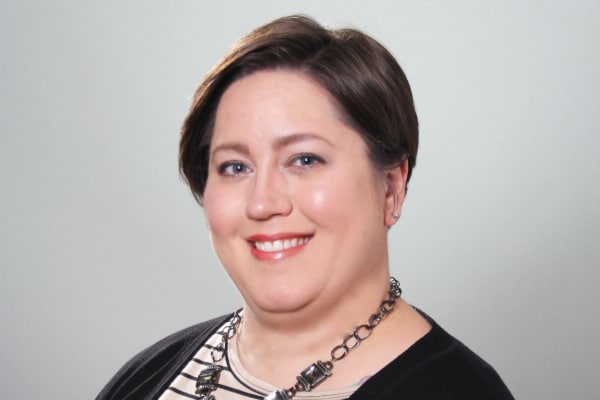 MELANIE STAIR, RN, HEALTH SERVICES DIRECTOR
Melanie has worked in healthcare since 2001 with experience in elder care, mental health, memory care, and hospice. She has a special place in her heart for the elder population. Growing up, Melanie's father worked in a memory care community which she spent some of her free time at. Melanie enjoyed that time and having those moments interacting with the residents there, which she believes fueled her passion for this area of nursing. She was also involved with the care of her grandmother who was affected by Alzheimer's Disease.
Melanie is excited to be a part of the Deer Valley Senior Living team and looks forward to providing care and support to the residents, their families, and to other members of the care team. Melanie believes in the Deer Valley mission statement which is "Creating environments where moments of joy, independence, and wellness are the focus each and every day."
Melanie and her family recently moved to Arizona from the small town of Moses Lake in Central Washington in June 2018. Melanie and her husband, Joshua have four daughters, Jasmine, Kennedey, Hailee, and Hanah. In her free time, Melanie enjoys spending time with her family, Outdoor activities, reading, cooking, music, and crocheting.